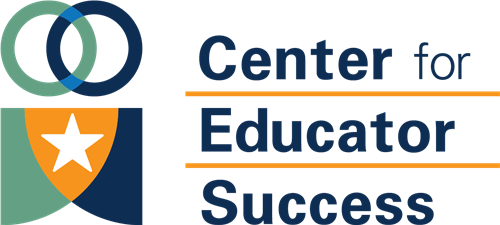 Who We Are
Harris County Department of Education's Teaching and Learning Center (TLC) and Educator Certification and Advancement (ECA) have merged to become the Center for Educator Success (CES) in an effort to partner with school districts and provide customized services to better meet the needs of all educators.
What We Do
CES was developed and designed to transform educator talent pipelines by partnering directly with districts to reimagine a comprehensive approach to educator recruitment, growth, advancement and leadership with the primary goal to inspire a new generation of educators to teach and lead in ways that generate real results and new opportunities for all children.

All programming provided by CES is 100% focused on developing quality educators.
How We Help
CES works directly with school districts to support educators in Harris County.

Learn More

Contact Us for More Info

Center for Educator Success
A division of the Harris County Department of Education
6300 Irvington Blvd.
Houston, TX 77022
Phone: 713-694-6300
Email: CES@hcde-texas.org
Latest News
Texas Association of Certification Officers elects first African-American president, CES' Dr. Teryana Lamb

Twenty area students traveled to New York to be honored at the Scholastic Awards National Ceremony