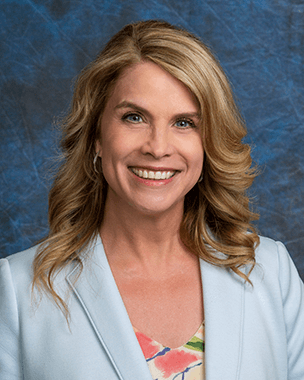 Phone:
Email:
Degrees and Certifications:
Danielle Clark

Chief Communications Officer
Email: dclark@hcde-texas.org

Danielle Clark is the chief communications officer at HCDE. She holds a Bachelor of Arts degree in broadcast journalism from the University of Southern California. Before joining HCDE in August of 2018, she worked as the executive director of communications for the Pourdre School District in Fort Collins, Co. Clark is an accredited public relations (APR) professional with more than 20 years in urban, suburban and rural educational settings. She has held leadership roles in three National School Public Relations Association state chapters, was named one of four top front-runners in the country in 2017 and was named one of 100 Top Women in Communications in the country in 2019.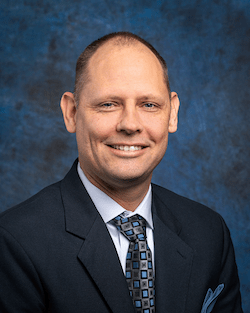 Phone:
Email:
Degrees and Certifications:
Chris Hoesel

Director of Information Technology
Email: chris.hoesel@hcde-texas.org

Chris Hoesel is the director of Information Technology Services for Harris County Department of Education.

Hoesel, who joined HCDE in 2017 as an infrastructure analyst, most recently served as IT operations services manager leading a team of systems analysts and network engineers in the conceptualization, implementation, and sustainment of the Department's IT infrastructure.

With more than 18 years of technology experience, Hoesel leads the IT Division, which is comprised of a Service Desk, Applications Support Team (AST), Operations Support Team (OST), Process Improvement, and IT Training. He serves HCDE and stakeholders by providing innovative tools and technologies to support educational programs and staff.

Before joining HCDE, Hoesel worked in IT for international operations companies abroad and companies such as KBR, Halliburton, and Saudi Aramco.
Simone Llorens
Administrative Assistant
Information Security
John Kracht
Information Security Officer
Applications
Tim Davis
Applications Manager

Ahmad Adria
Systems Analyst

Syed Ali
Systems Analyst

Srivani Erukulla
Senior Software Developer

Donald Goza
Senior Systems Analyst

Taneeka Henderson
Senior Systems Analyst

Sharon Liu
Systems Analyst

Chi Mai
Systems Analyst

Emily Rincon
Process Improvement Coordinator
Operations Services
Robert L. Bell
Infrastructure Analyst

Sonho Dao
Systems Engineer

George Henbree
Infrastructure Analyst

Richard Sanchez
Systems Engineer
Service Desk
Jaime Salinas
Help Desk Manager

Hicham Al-Hazbari
Help Desk Analyst

Marcial Chavez
Help Desk Field Technician

Monica Garcia
Help Desk Analyst

Andre Jumonville
Help Desk Analyst

Steven Sanchez
Help Desk Analyst

Yunus Unia
Help Desk Field Technician