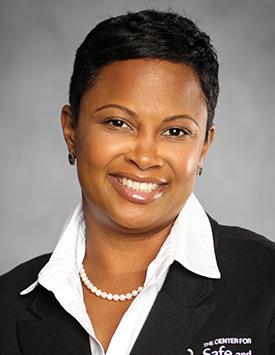 Phone:
Email:
Degrees and Certifications:
Julia Andrews

Director

Julia Andrews is the director of the Center for Safe and Secure Schools. Andrews has served since early 2018 as the school culture and climate specialist for CSSS. She has been responsible for conducting numerous school safety audits; leading and facilitating restorative practices training; and developing threat assessments for schools and districts. Prior to coming to HCDE, she was a teacher and assistant principal at Cypress-Fairbanks and Houston ISDs. She received her bachelor's degree from the University of Northern Iowa, a master's degree from Prairie View A&M University and is actively pursuing her doctorate in organizational leadership at Abilene Christian University.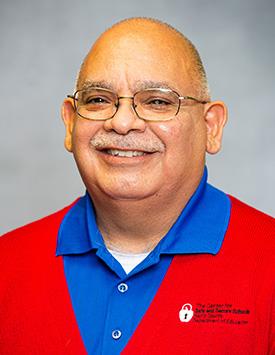 Phone:
Email:
Degrees and Certifications:
Gil Gaona

Administrative Assistant

Gil Gaona is the Administrative Assistant to Julia Y. Andrews, the director of the Center for Safe and Secure Schools. He has worked with HCDE for the past two years as an administrative assistant, first with the Teaching and Learning Center and now with the CSSS. After 20 years of teaching Spanish and 18 years as a Student Council Adviser, he moved home to take care of his mother. After twelve years of caregiving and accounting work with a transportation company, he returned to Houston.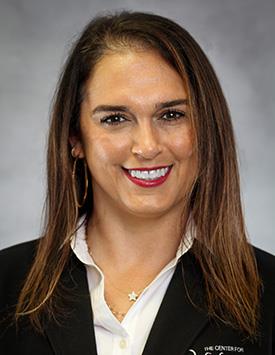 Phone:
Email:
Degrees and Certifications:
Sasha Blake

School Climate and Culture Specialist

Sasha Blake is an educational leader with almost 20 years of experience. As a successful educator, she has worked as a director of student-athlete development (University of Houston), director of athletics (KIPP Texas), dean of students (Yes PREP) and her most recent position as assistant principal (Willowridge High School). She has presented across many platforms on diverse topics, including emotional backpack, dynamic mindfulness, leading with SEL in mind and trauma-informed practices. Sasha received her Bachelor of Arts in Communications from Fairfield University, her Master of Arts in Applied Development of Educational Psychology from Boston College and is currently working on her Doctorate of Education at Northeastern University. She is passionate about working with all educators and providing professional development in teacher efficacy, trauma-informed practices and mindfulness.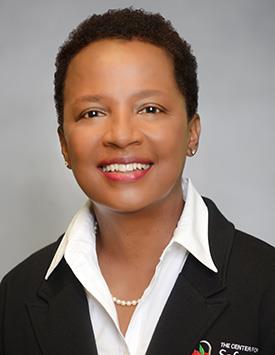 Phone:
Email:
Degrees and Certifications:
Janice Owolabi

School Safety and Security Specialist

Janice Owolabi is a passionate educator who believes strong school culture, high academic expectations and a safe secure environment are the most important ingredients in providing children with a successful education. She currently serves as the School Safety and Security Specialist, providing an educator's lens when dealing with emergency operations needs at the district and school level. She is a certified trainer with the Federal Emergency Management Agency (FEMA) Incident Command System (ICS) and National Incident Management System (NIMS). She provides training in Emergency Operations Plan (EOP) Development, Standard Response Protocol (SRP), and Standard Reunification Method (SRM). She is the lead school safety auditor and provides safety and security audit service solutions for several districts in the area. With over 15 years of experience in the education arena, Janice has served in many positions, from classroom teacher to school administration leadership team. Janice graduated from the University of Kansas with a B.S. in Civil Engineering and is currently a member of the Red Cross Disaster Assistance Team for Harris County.