Making Afterschool Cool Blog
Summer Learning Week 2023
Posted by Dr. Lisa Caruthers, PhD., MSW, Director CASE for Kids on 6/21/2023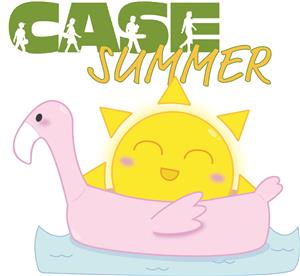 As an afterschool professional and a working mother of two, I understand and celebrate the importance of Summer Learning Week (July 10-July 14, 2023) from those two perspectives. Summer Learning Week is a project of The National Summer Learning Association (NSLA), a national, non-profit organization focused on the powerful impact of one achievable goal: investing in summer learning to help close the achievement gap. The research has already proven that 1) summer learning programs increase access to opportunities, 2) high attendance at summer programs improves scores in math and language arts, and 3) high attendance and consecutive attendance produce academic benefits for students, (McCombs et al., 2020). As a parent, I am thrilled that my children will have new experiences and I want to reinforce that learning at home. Let's celebrate Summer Learning Week all summer by offering great activities and supporting parents with resources to reinforce learning.
Summer Learning Week 2023 has daily themes; Love of Literacy and Learning, Amazing Arts, Wonders of Wellness, Health and Sports, STEM, and Community and Leadership to encourage fun-filled learning. If you are looking to incorporate these themes, try Mizzen by Mott, a free app with ideas and lesson plans or download the Summer Activity Guide with challenges and activities organized by age group. CASE for Kids also has materials you can borrow from our SMART Zone, a lending library, if you are looking for STEM or literacy resources. Contact Kathy Evans at kevans@hcde-texas.org to learn more.
Support your families by providing resources that will enable them to engage their children in fun summer learning. The National Summer Learning Association offers extra activities for families on the SLW themes on their site, as well as access to Discover Summer, an online resource that offers resources to keep kids learning, safe and healthy during the summer months. Together, afterschool professionals and parents can make summer a space for greater achievement and potential for all children.
References
McCombs, J. S., Augustine, C. H., Pane, J. F., & Schweig, J. (2020). Every Summer Counts: A Longitudinal Analysis of Outcomes from the National Summer Learning Project. Wallace.