Making Afterschool Cool Blog
Help Wanted: Join Our Team!
Posted by Kathleen Evans on 11/1/2021 3:00:00 AM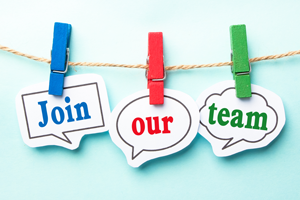 Now hiring - Wendy's offers flexibility in scheduling, competitive pay, meal discounts and the opportunity to grow your career.
Kroger is looking for 500 associates for the holidays! We are committed to offering associates a culture of opportunity and career with purpose, competitive pay and benefits, and flexible schedules.
Kick start your career at Taco Bell! Taco Bell corporate employees, along with those at participating franchises, will have access to up to $5,250 per calendar year in tuition assistance, including books and supplies, paid up front to avoid out-of-pocket costs.
Have you been seeing these advertisements and signs posted all over the area? It seems like every company is looking for employees today. It is very hard if you must compete to get quality staff for your OST program. Here are a couple of tips that may prove helpful.
Colleges and universities may be a great place to look for part-time employees. CASE for Kids has a handy list of career centers and job boards for local colleges and universities.

Connect to your former afterschool program staff and ask them for referrals and recommendations. If your budget allows, consider incentives.

Since parents have a vested interest in your program, and want the best for their kids, ask them for referrals and provide incentives.

Use contacts in the neighborhood where your program is located. Consider posting on NextDoor or other community listservs.

Highlight the positives of the position in any advertisements. Let potential applicants know about the fun of working in afterschool as well as the impact their work in OST can have on the future. They will not get that benefit flipping burgers.

Make sure that your ads are eye catching! The Afterschool Alliance 2021 Staff Recruitment Toolkit includes editable user-friendly graphics that you can use to meet your needs.
Hopefully these resources will make the recruiting and hiring process easier for your program. CASE for Kids can also aid with professional development once your staff are in place. Our training calendar includes live and virtual workshops, recorded webinars, and access to a 24/7 eLearning platform. Remember that the research shows that time spent in high-quality settings has a positive influence on children's outcomes and well trained teachers are key to creating quality experiences.